From virtual interior design consultations to drive-thru collections, retailers have had to re-examine how they do business in the wake of Coronavirus. Retail Week takes a look at the measures that will have staying power long after the two-metre rule has been scrapped.
Retailers are offering speedier and more innovative click-and-collect services, such as items being ready to pick up in 10 minutes and staff members taking shopping lists at the door
Virtual shopping services and online consultations allow customers to browse and learn while remaining at home
Customer hosts are in place at some stores, greeting shoppers at the entrance and advising on new in-store habits such as use of hand sanitiser and direction of travel
Drive-thru services have moved beyond fast food and into retail territory, with many retailers offering car park pick-up and zero-contact options
Disinfectant-covered shopping trolleys, staff wearing face shields and arrows directing customers around a one-way system in stores would have seemed absurd just a few months ago but are all part of the everyday shopping experience now.
It goes without saying that Covid-19 has changed the way people shop. Gone are the days of shoppers idly browsing the shelves on lengthy shopping trips, with speed, safety and hygiene all now top of the agenda.
Despite social distancing measures continuing to be relaxed, it will be quite some time before the consumer mindset does the same.
Recent findings from EY Future Consumer Index reveal that seven in 10 consumers are uncomfortable going shopping, with 45% saying the way they shop will change over the next one to two years.
With shoppers remaining uneasy, the raft of new shopping methods that retailers have put into place during the pandemic could be set to stay.
Here's a handful of innovative ways retailers are serving customers that could stand the test of time in this new retail world.
Supercharged click and collect
Shoppers have quickly grown used to queues snaking around the car park to get into their local shop.
However, to make sure this time is not wasted, retailers are getting customers' purchases ready before they've set foot in store.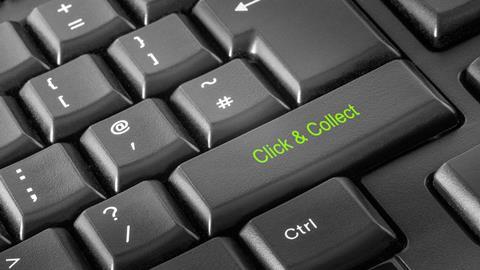 The Entertainer launched a 'ready in 10' service, which enables queuing shoppers to make an order from their phone that can then be collected from the shop within 10 minutes. Similarly, customers who know what they want can tell a colleague at the door and be fast-tracked to the payment area.
HMV has introduced a new 'list and leave' service, which enables customers to drop off a list of items they want to buy and a member of staff will then select the products from the shelves.
Some retailers have also turned their stores into local fulfilment centres, or 'dark stores'.
Prior to reopening some of its branches in late May, Halfords turned 335 of its 446 shops into 'dark stores', allowing customers to place orders with staff at the entrance but prohibiting them from entering the store itself.
Using these speedy fulfilment models enables retailers to serve more people and means anxious customers don't have to wander around the store – a win-win for both parties.
And with nervousness about shopping not going anywhere fast, these supercharged click-and-collect options will be here to stay.
Virtual consultations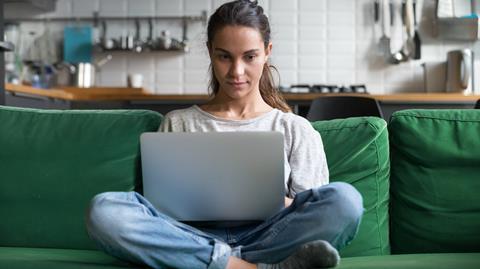 From Saturday night Zoom quizzes to Skype boardroom meetings, the internet has provided much needed face-to-face interaction throughout the crisis.
Retailers too have turned to a virtual world in an attempt to retain a personal touch where physical interaction is limited.
Dunelm is trialling a virtual shopping service allowing customers to browse its Redditch and Erdington branches via an interactive video call.
On the call a 'shopping companion' discusses ideas and picks out options before sending over a shopping list. If the trial is successful the homewares retailer plans to expand this to all other branches.
John Lewis has also taken its in-store services online, with customer appointments available for advice on areas such as interior design, planning for the arrival of a baby or personal styling.
These online interactions could remain long after the social distancing measures are removed as they provide a new aspect to online trading, one which gives personality as well as personalisation and has the potential to turn browsers into buyers.
Customer hosts
We're used to entering hotels or restaurants and being greeted by a concierge or maître d' so it's almost a surprise it has taken the retail world so long to try out something similar.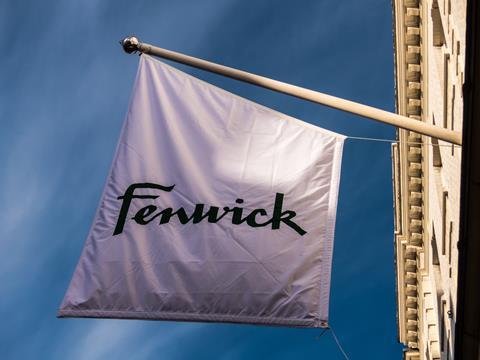 However, in a matter of weeks, customer hosts have become the norm across shops, with many retailers opting to have a member of staff at the door.
This role differs slightly across each business, however duties include greeting shoppers, providing instructions on sanitiser and direction of travel, or simply monitoring flow in and out of the store.
Fenwick retail operations director Pablo Sueiras says the department store group is effectively following a hotel model and having a concierge at the front of the store to "put customers at ease and reassure them".
He says this reduces the need for customers to spend their shopping trip reading signs, which he describes as "exhausting".
These customer hosts give shoppers a warm welcome to store and ensure they feel at ease and informed of safety measures for that particular branch.
It is a role that is very much needed while social distancing is in place but could last beyond that.
Drive-thru collection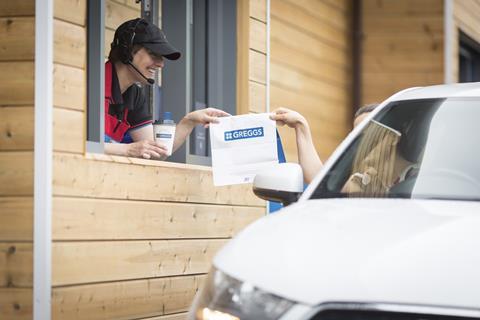 Consumers are already well versed in how drive-thrus operate but the service is moving beyond simply collecting burgers.
Retailers have taken a leaf out of the fast-food book with many starting to offer drive-thru collections.
Dixons Carphone offers a zero-contact drive-thru model, where purchases can be delivered to a customer's car parked outside of stores without them having to leave the vehicle.
Tesco offers a similar service for grocery orders, while Dunelm's click-and-collect service provides a phone number to ring when you arrive in the car park.
Globally, drive-thrus across the retail sector have really taken off. France was already one step ahead of the curve on this one, particularly in the grocery sector, where the practice is mainstream.
In the US, Kroger is testing a pick-up-only store in Cincinnati, Ohio, and Dubai-based home, garden and hardware retailer Ace opened what it claims is the UAE's "first drive-thru retail experience" where customers text a number to say they have arrived and purchases are brought straight to the boot of their car.
This low-cost and low-contact format is particularly useful for the elderly and vulnerable consumers, or those with a car full of kids.
Drive-thru makes click and collect even more convenient and will likely become a permanent fixture post-pandemic.
Essential food boxes
The likes of Gousto and Hello Fresh have proved in recent years that there is a hunger for streamlined food shopping, with their recipe boxes increasingly popular.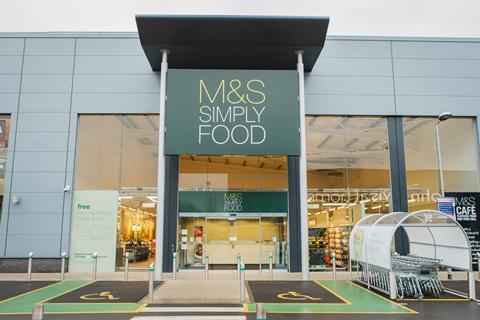 As the pandemic struck and pressure piled on to the supermarkets, a number of major grocers launched essential food boxes.
Particularly helpful for those self-isolating or unable to leave their houses, Asda, Aldi, Morrisons and Marks & Spencer launched food boxes containing staples such as bread, pasta, tinned items and tea bags.
The ease of buying a week's worth of food could prove popular once the virus has abated, particularly for those buying groceries for others, such as elderly relatives.
There is also scope to extend this offering to include recipe cards and meal suggestions.
Marks & Spencer has already grown its food box offering to include separate fruit and veg boxes, an Indian ready-meal selection and British summer meat boxes.